Introducing
The Minbøk Refillable Notebook
One notebook, endless possibilities
Whether you're looking for an elegant tool to organize your notes or a convenient way to keep track of your thoughts on the go, the Minbøk refillable notebook is the right choice for you.

Thanks to its unique U-shaped binding, Minbøk is the only refillable notebook that lets you rearrange the contents of your notebook and still maintain the simple aesthetic look of a traditional notebook—unlike other discbound notebooks.
OUR SIGNATURE PRODUCT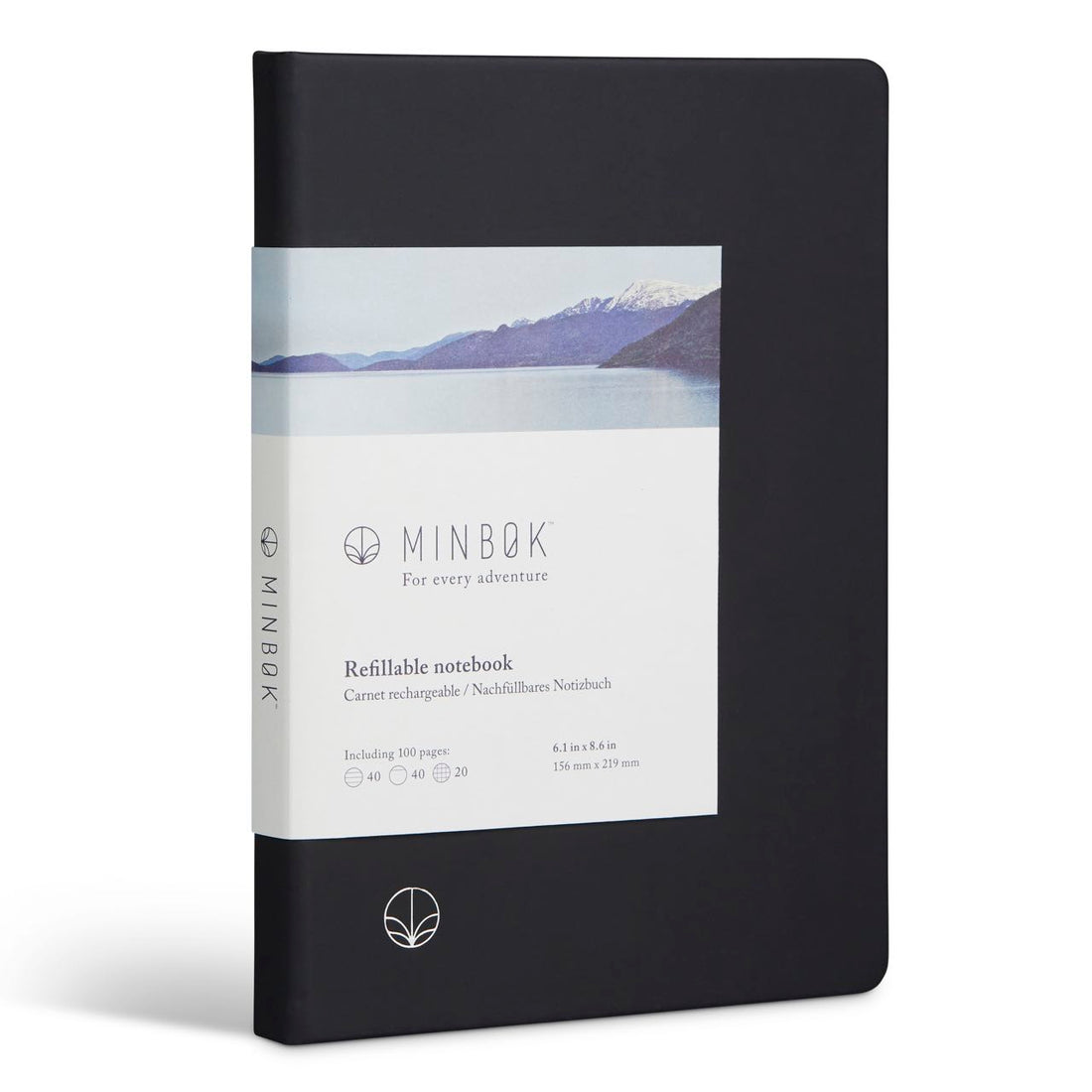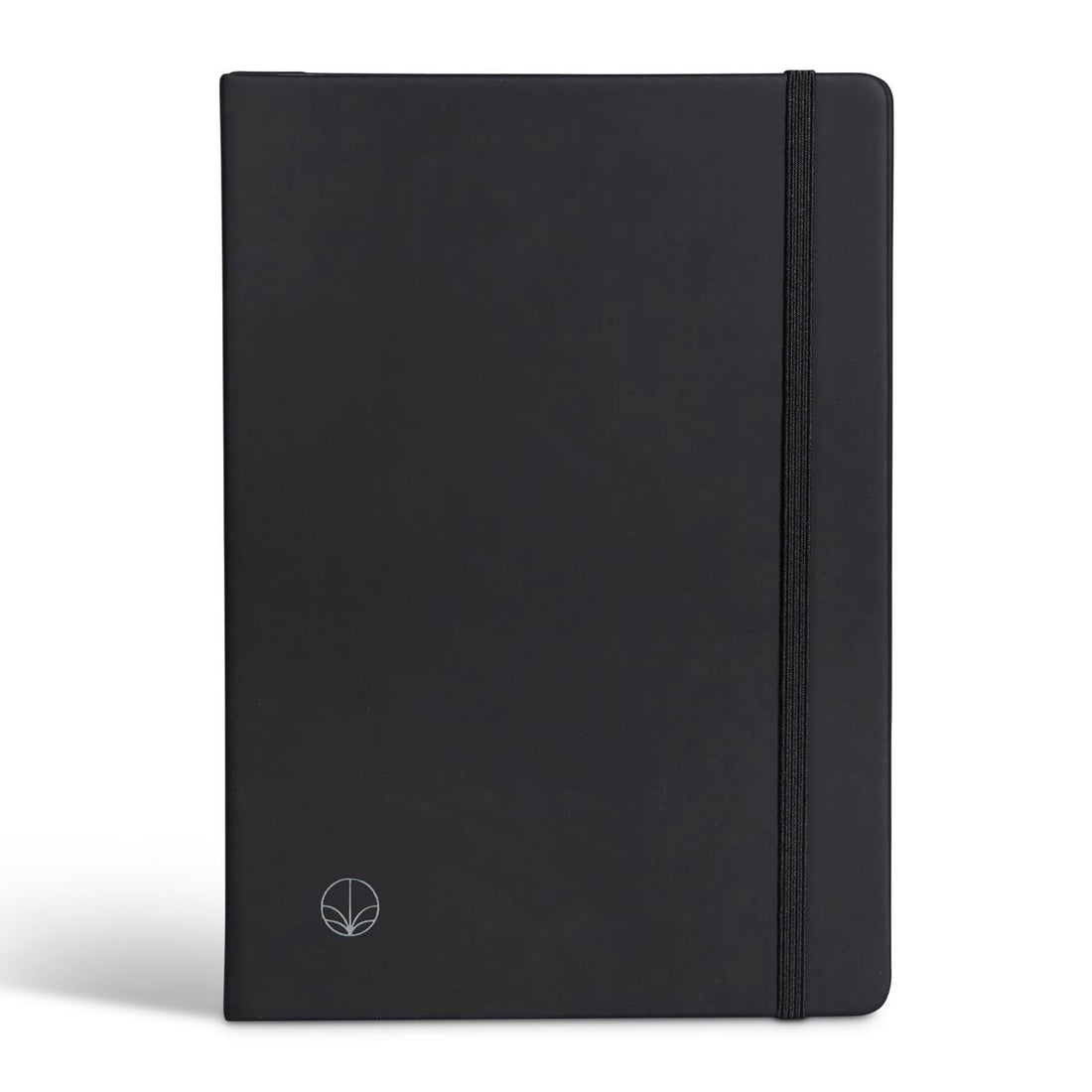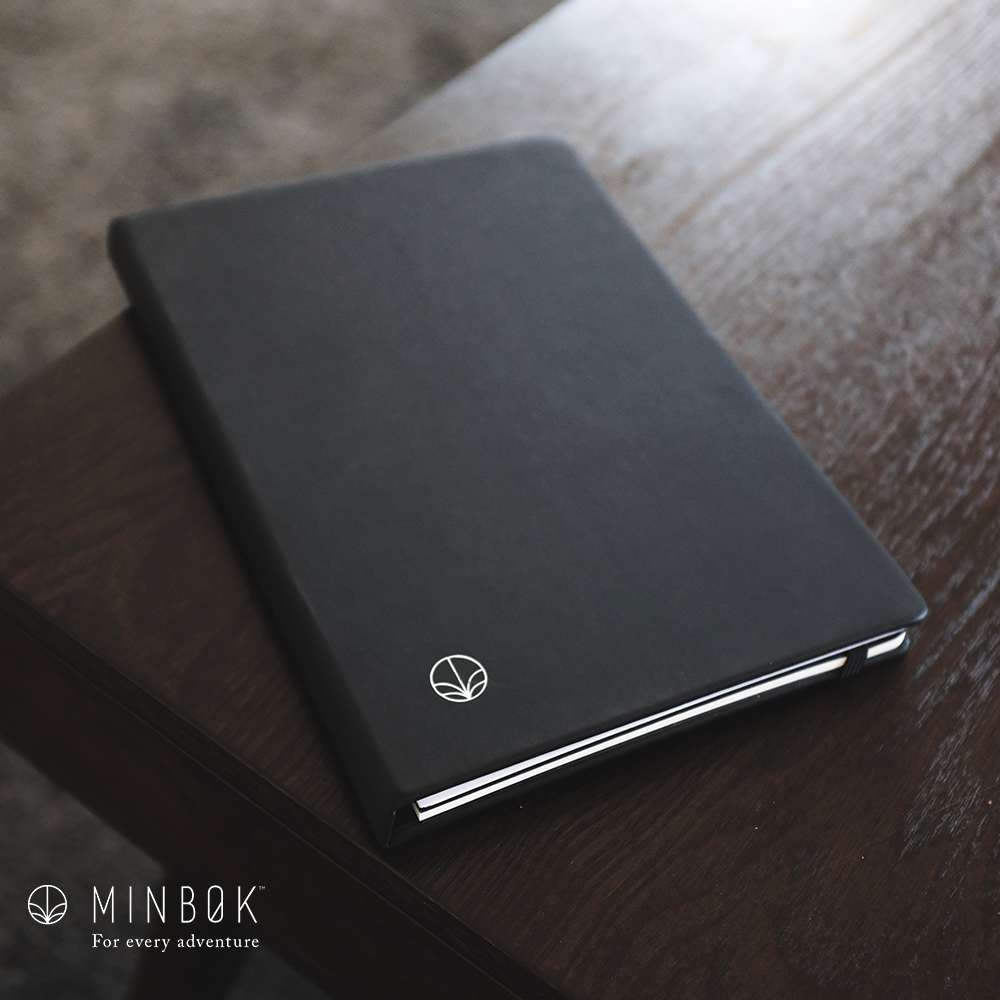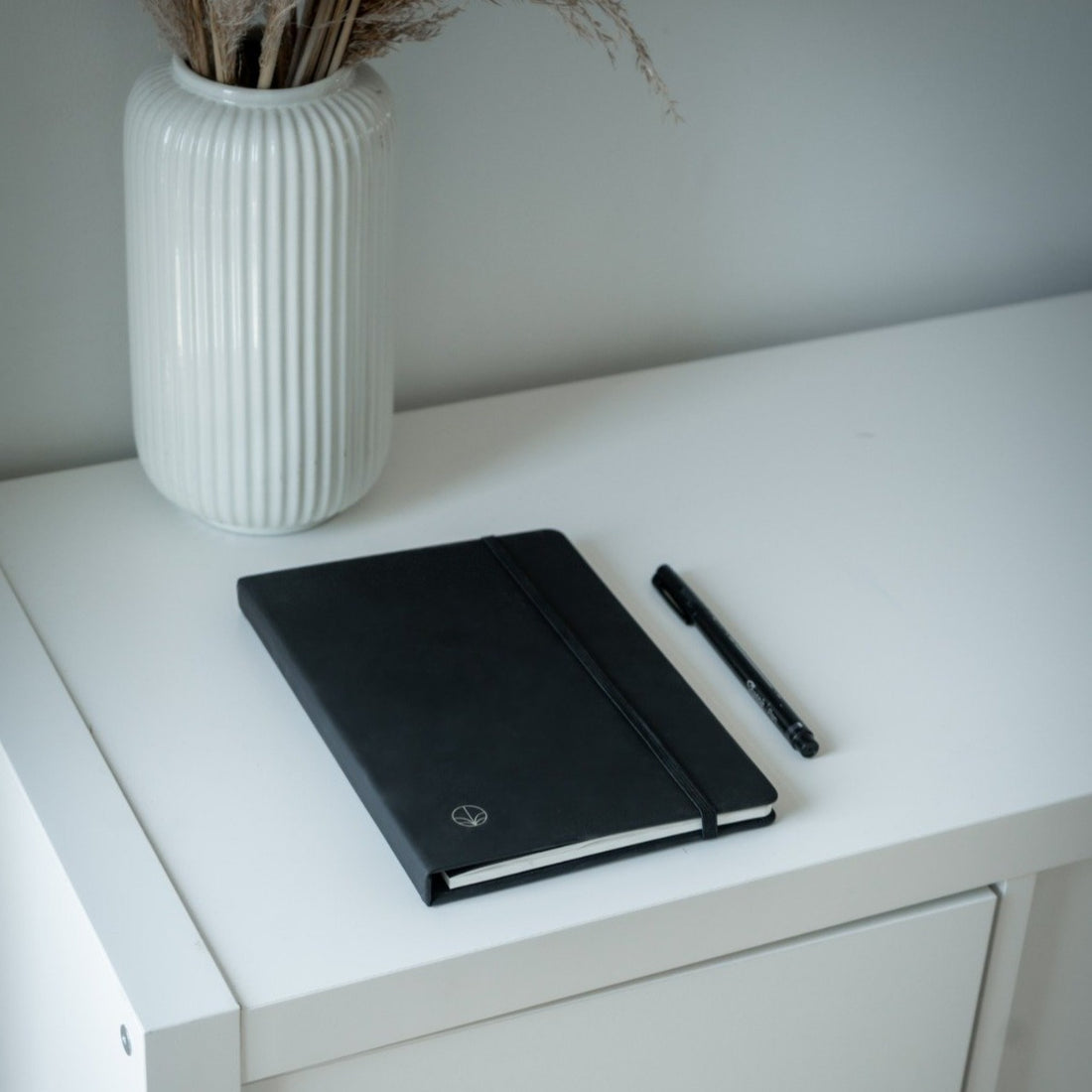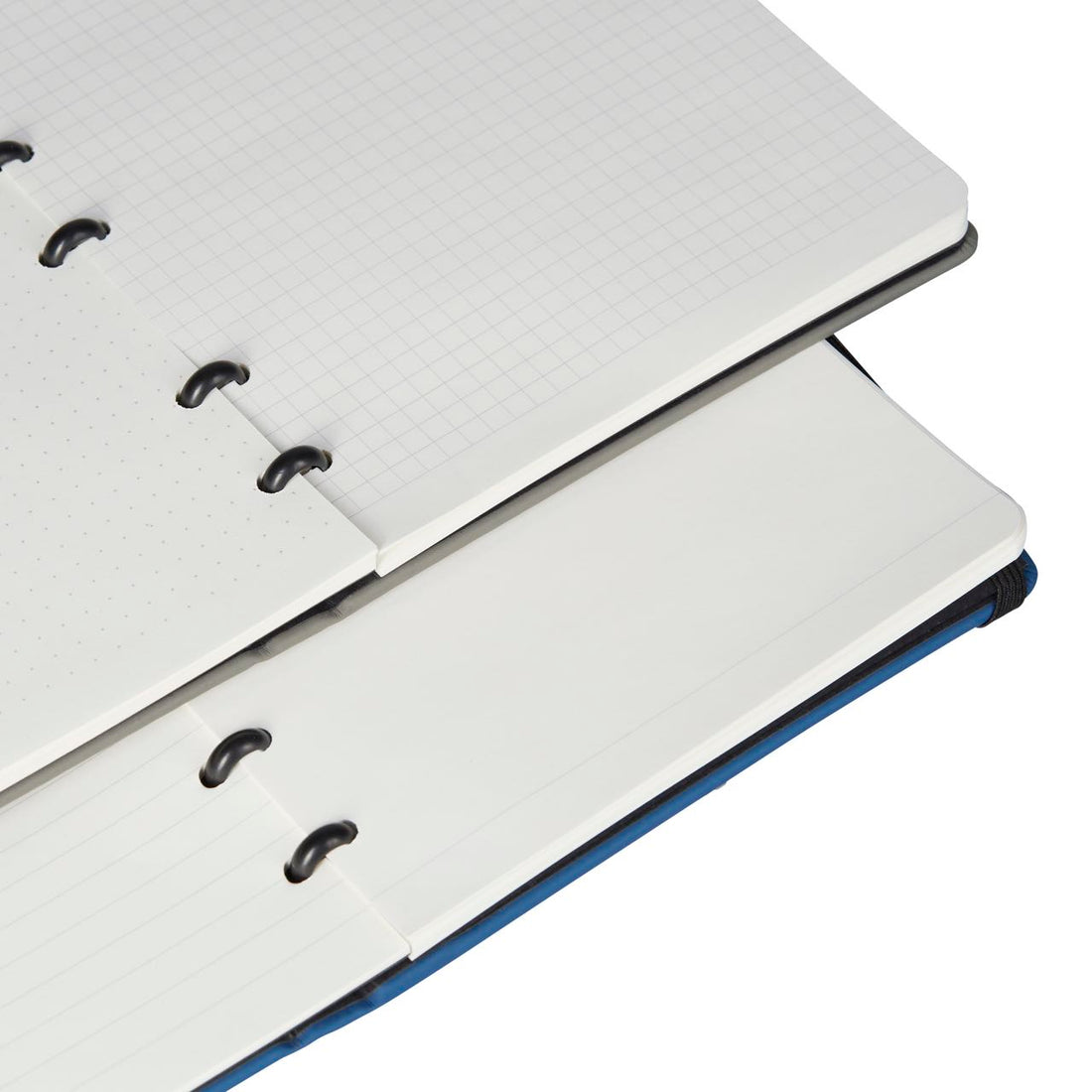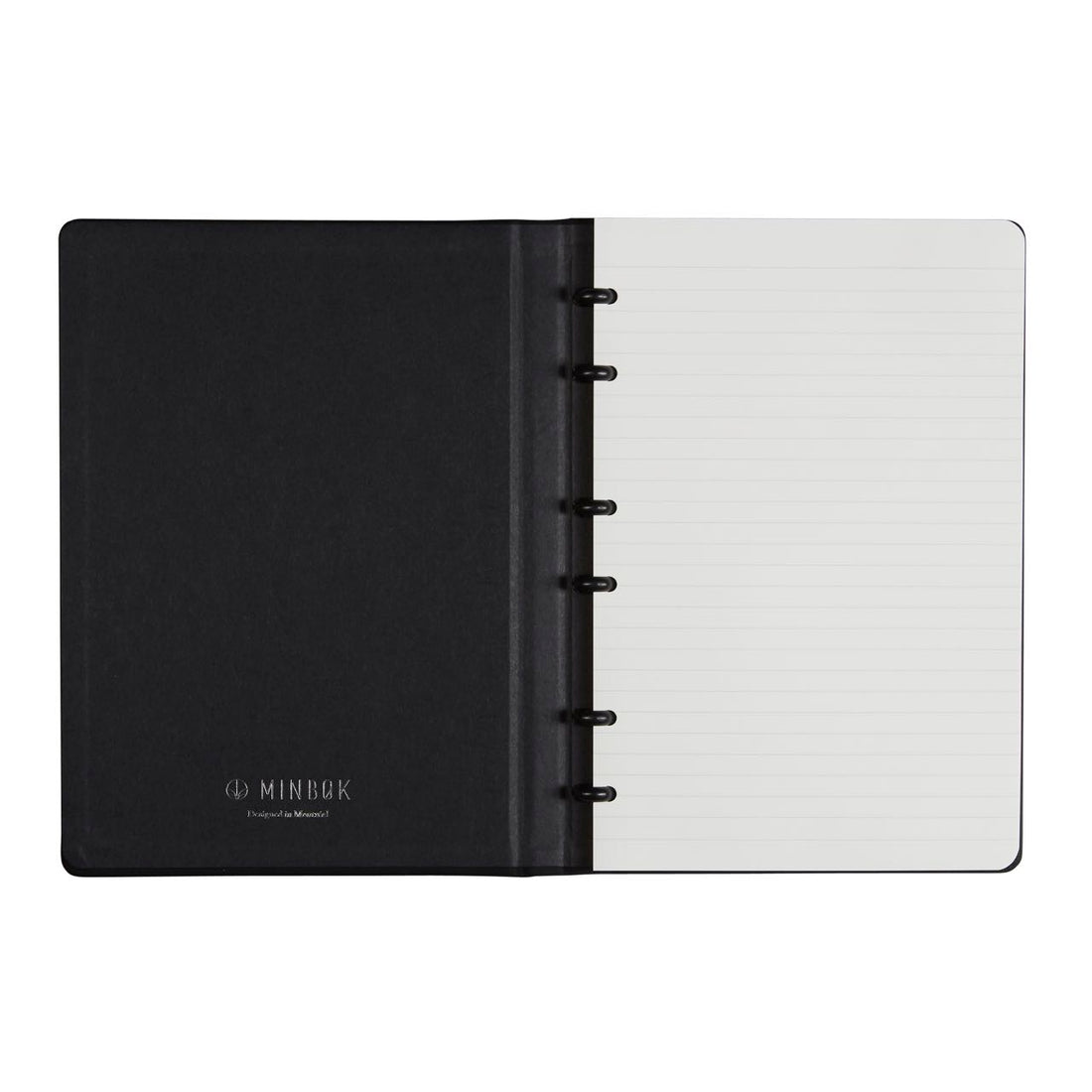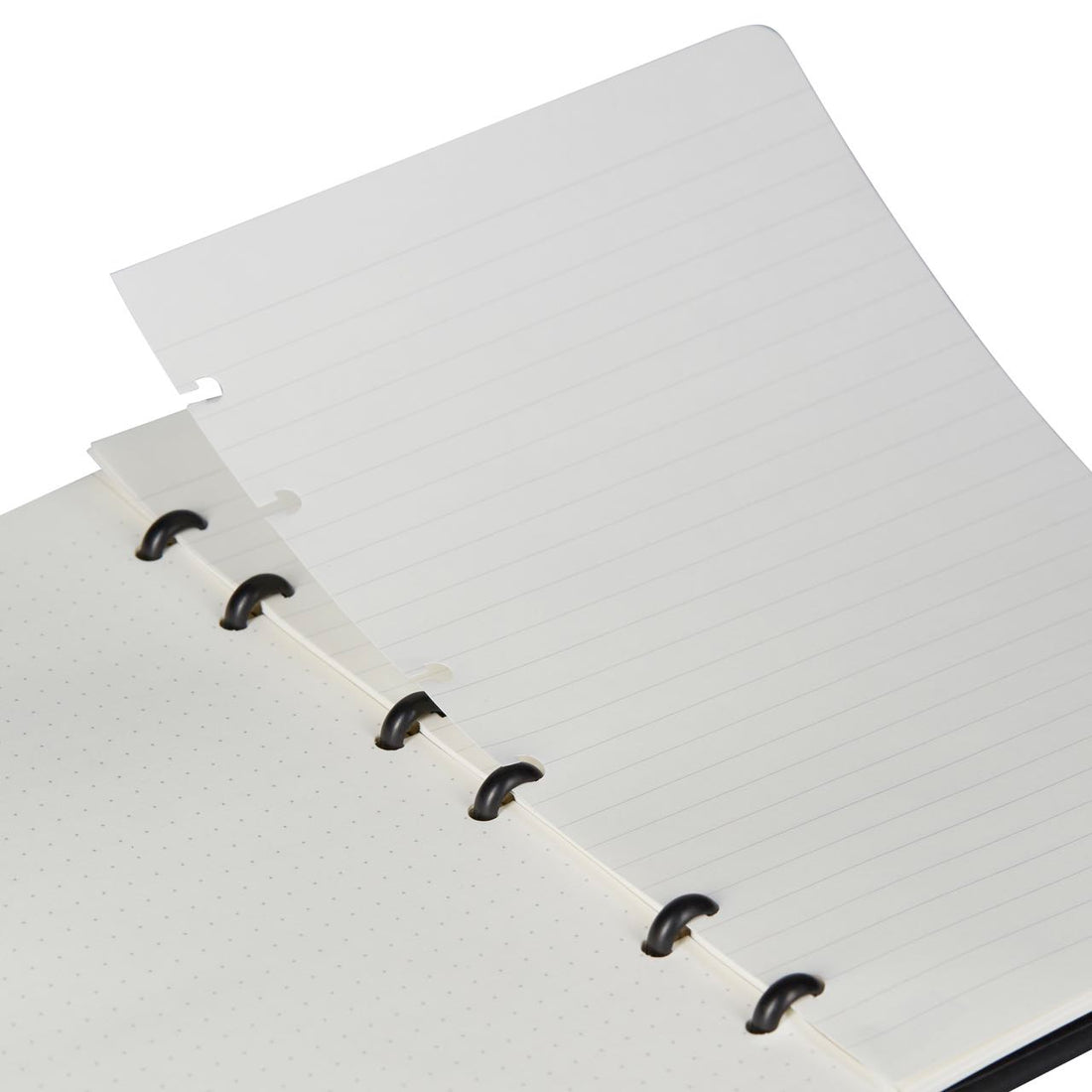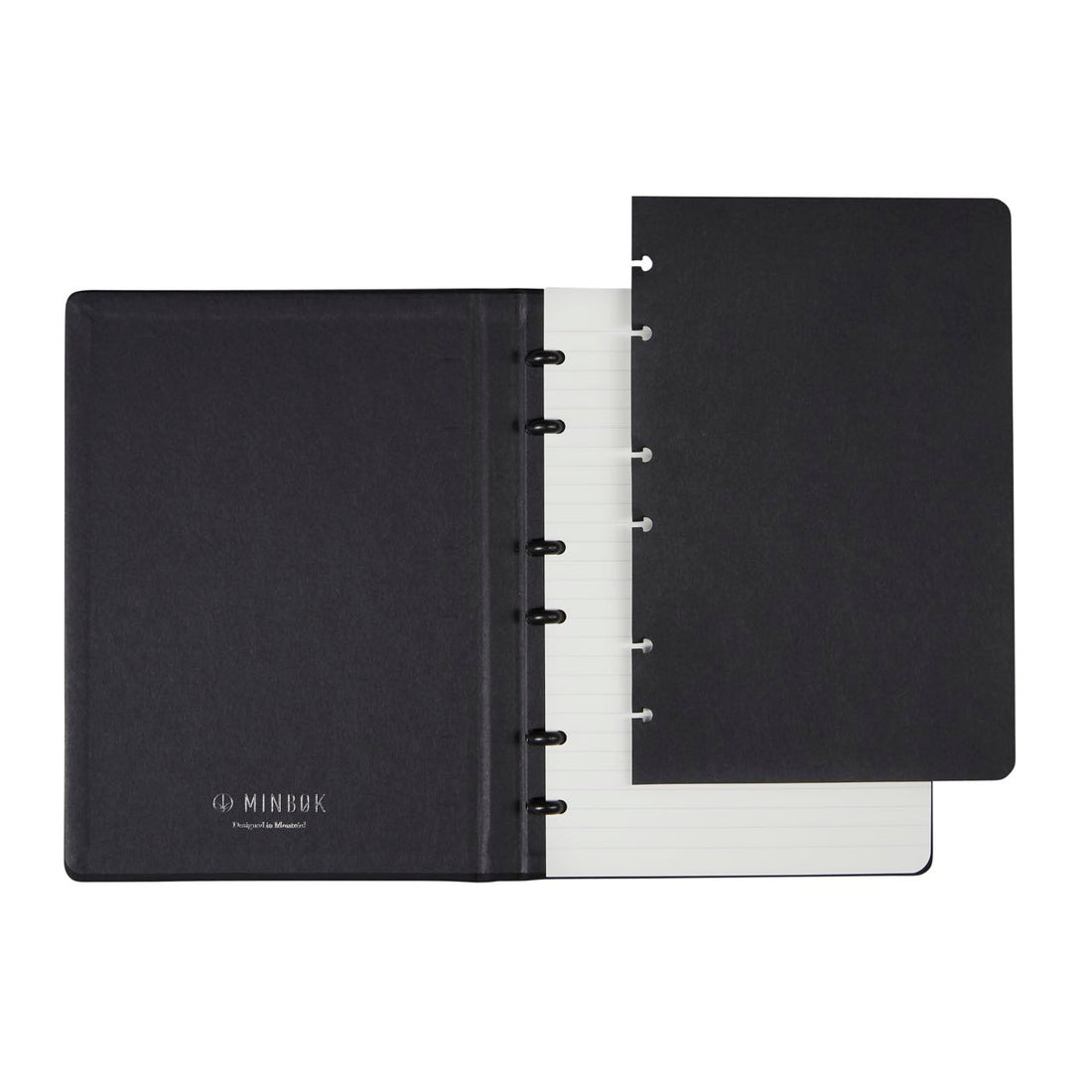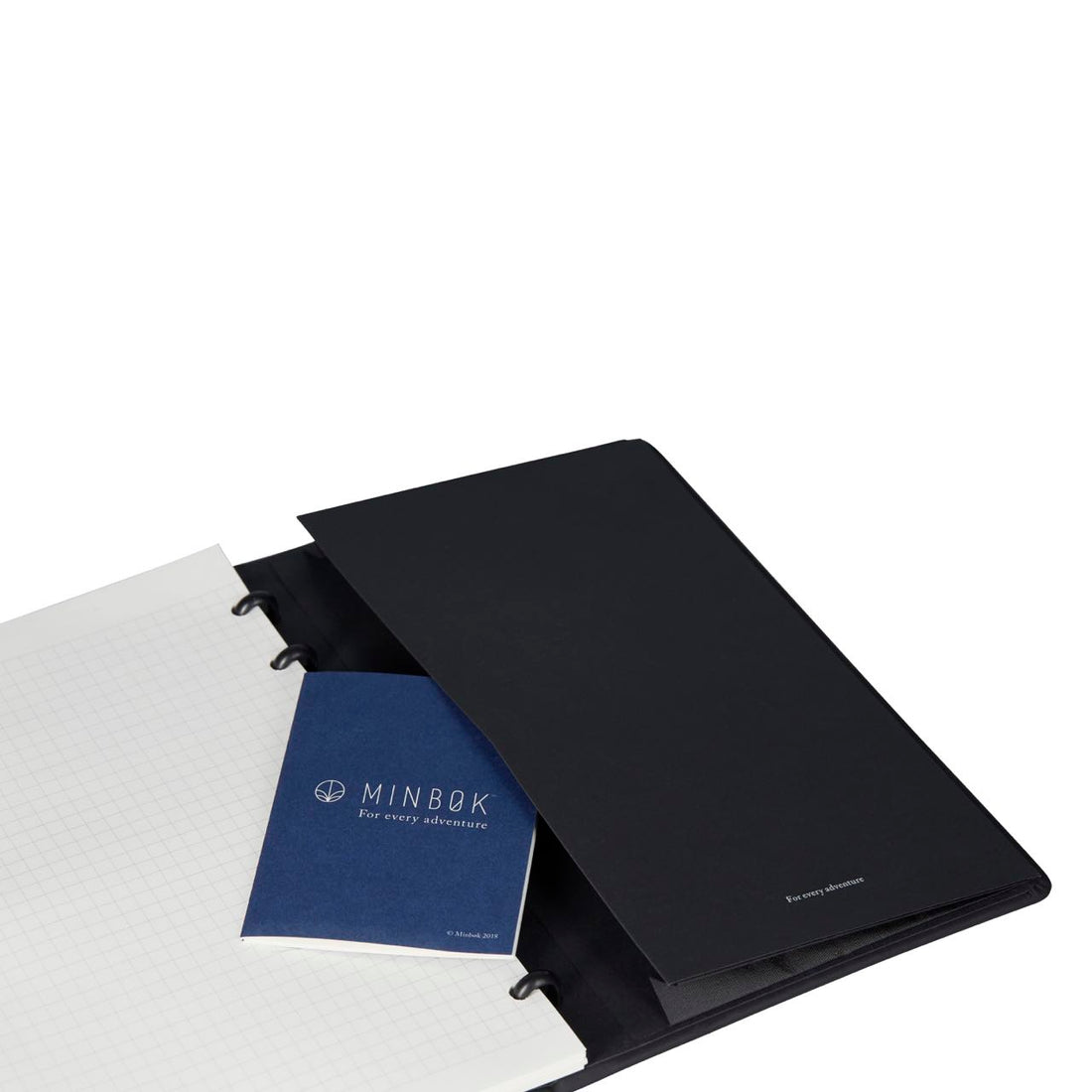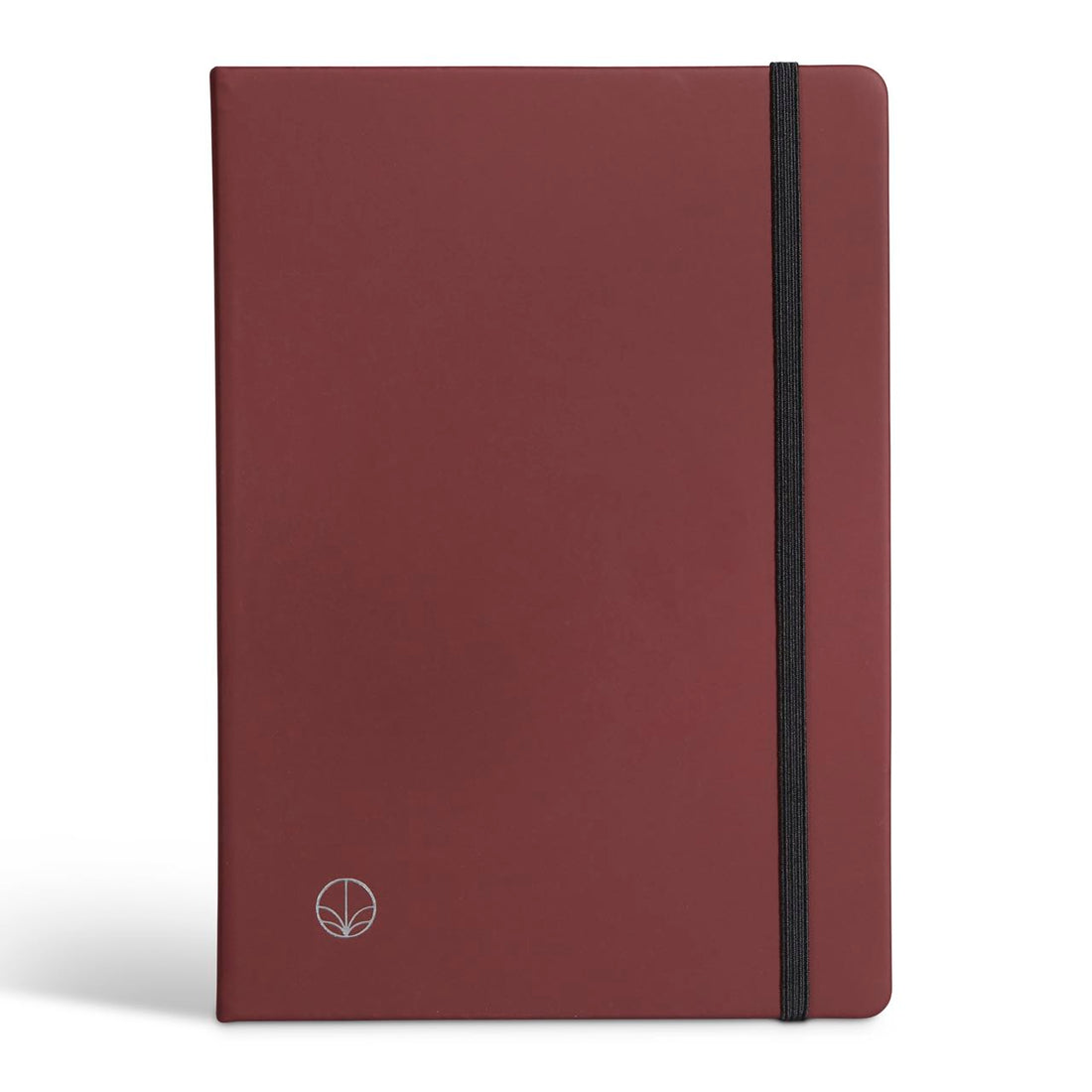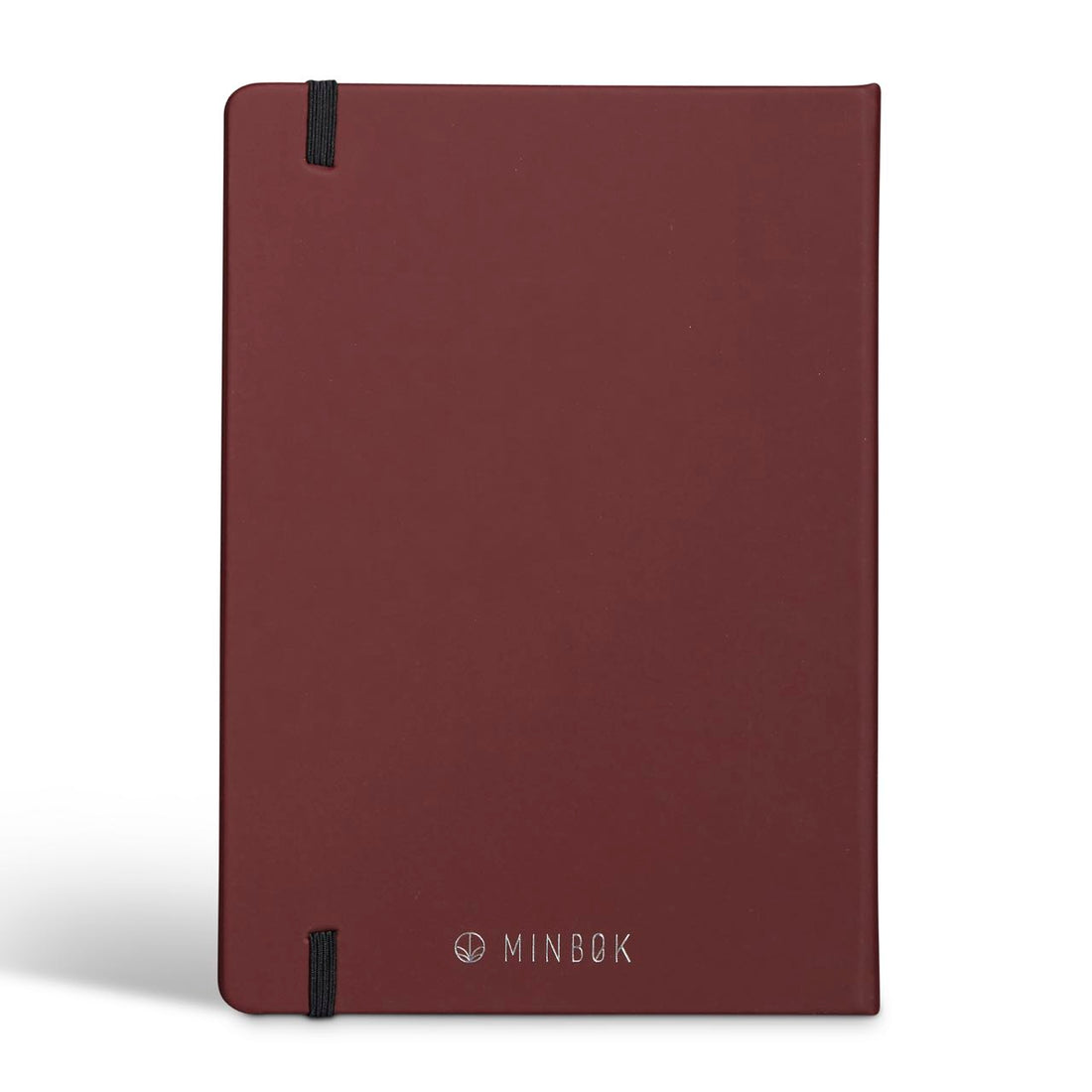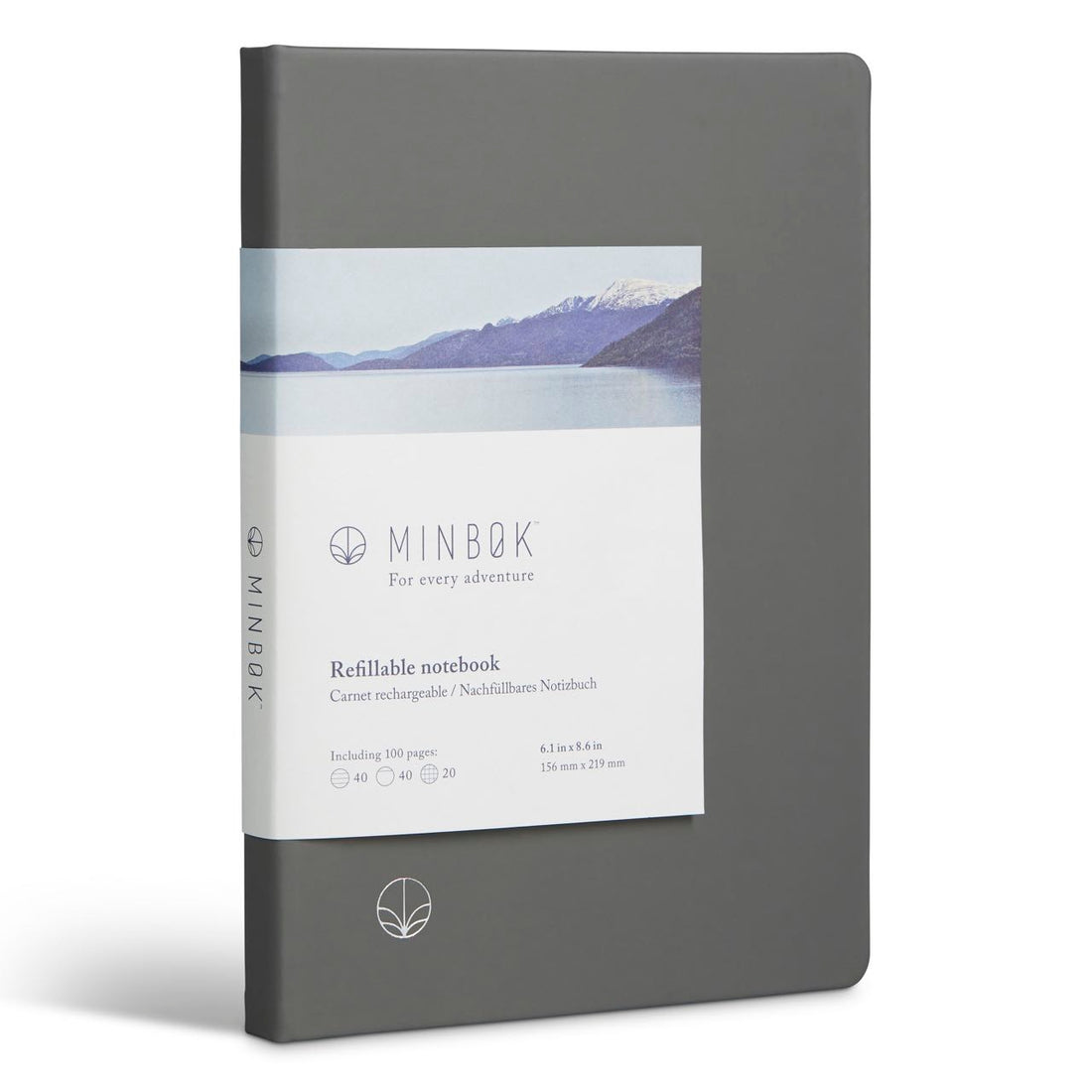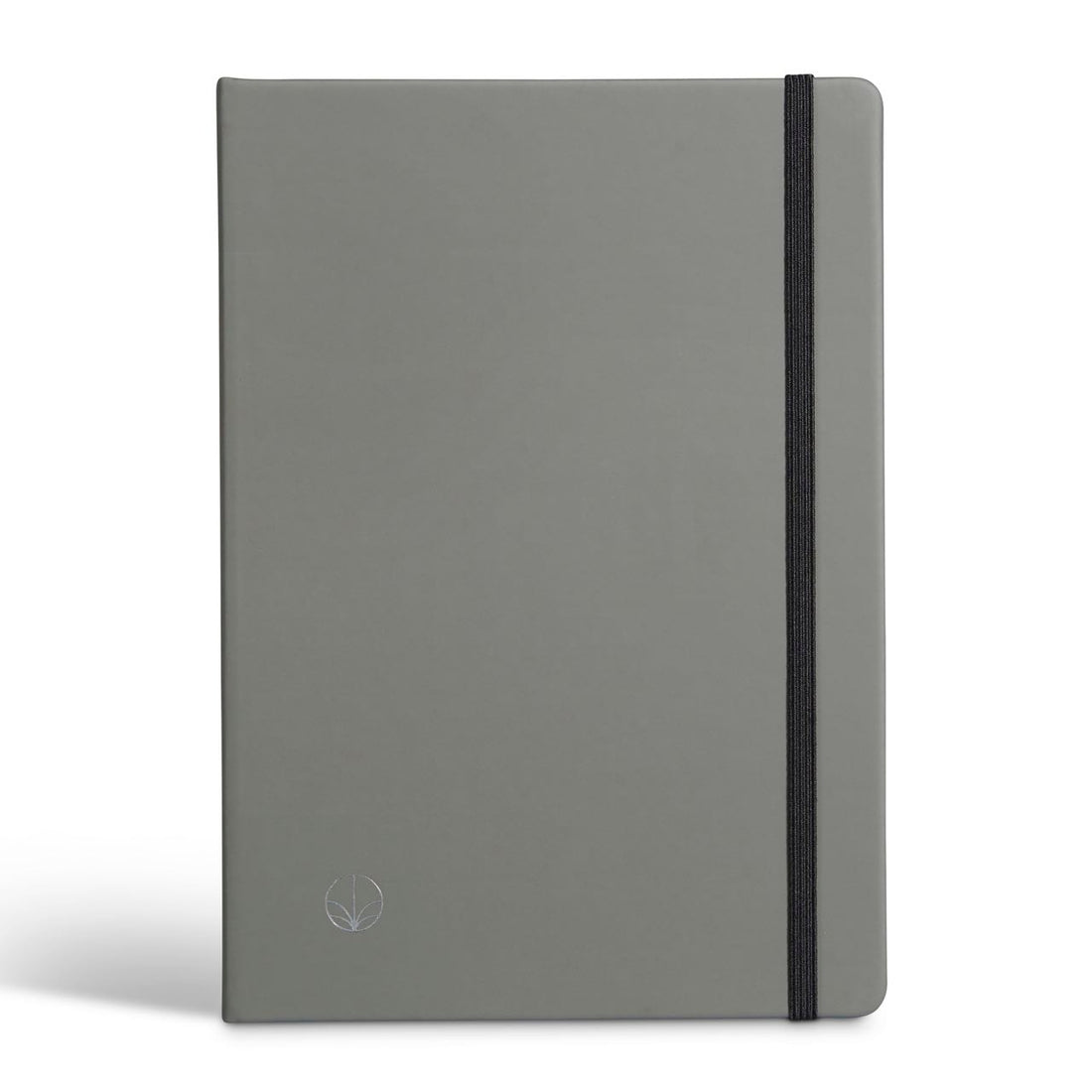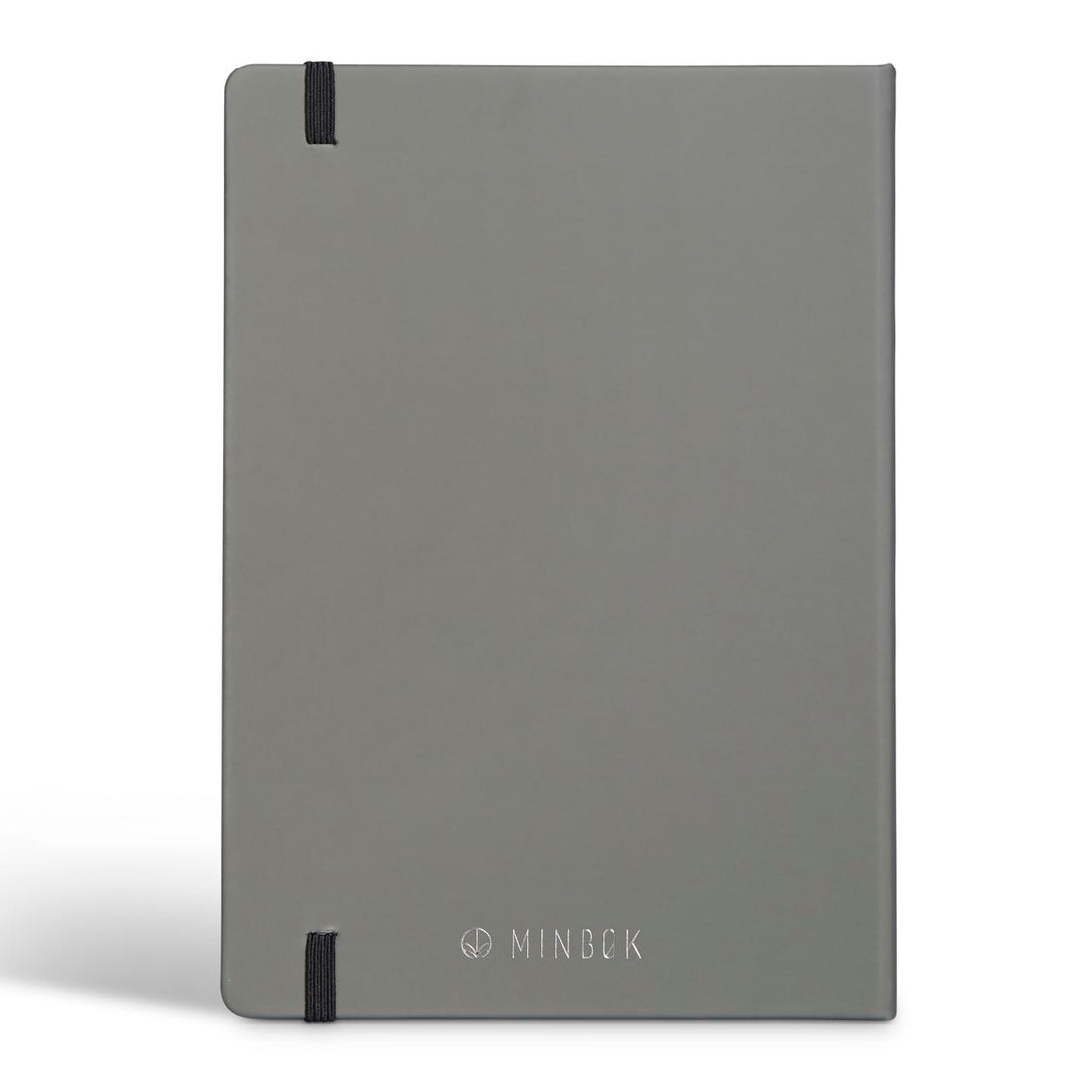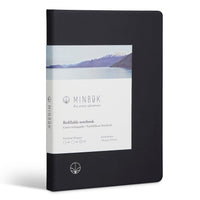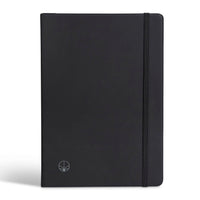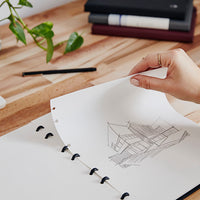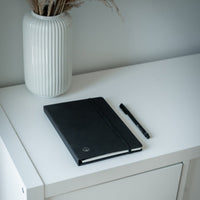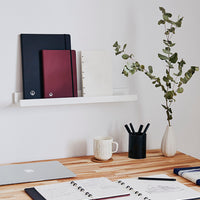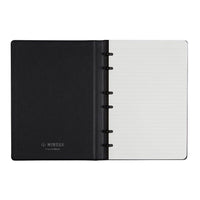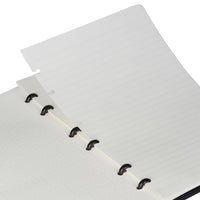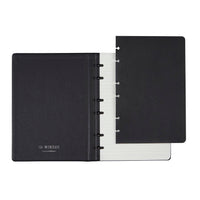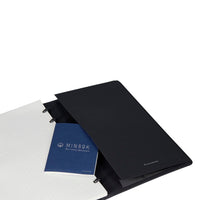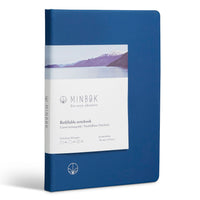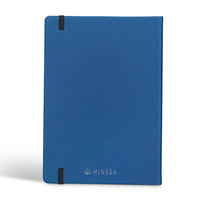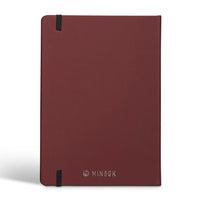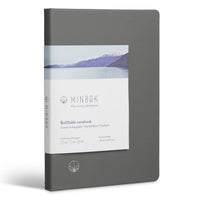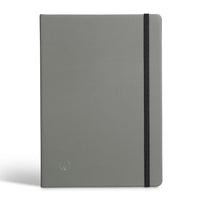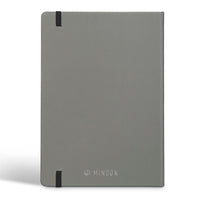 Minbøk refillable notebook — Large size
Description
Features
Why Minbøk
What's holding you back from effective productivity? Most of the time, we get lost in our notes while reading them.

Take note first, organize later! Our motto resonates throughout the Kickstarter campaign that brought us here!
- Modular notebook / Every page can be swapped
- 100 pages (40 lined, 40 blank, and 20 grid)
- 2 black dividers
- A back pocket
- Size: 156 x 219 mm (6.1 x 8.6 in / about half of a Letter-size paper)
- Need a bigger size? Check out our extra-large refillable notebook!
- Get clear and tidy notes after you write them.
- Combine and reposition up to 6 different layouts to match your needs.
- Make real progress towards your action and work to be done.
- Clearly visualize your workload.
01.
Stay organized
Reorganize the content of your notebook: Keep your notes tidy and your projects on track.
02.
Foster your creativity
Don't ever fear ruining your notebook again, you can be as spontaneous as you want. Made a mistake? No problem! Just replace mistaken pages.
03.
Be eco-friendly
Once your notebook is filled, simply refill it! Your notebook is made to last; to be filled and refilled over and over.
Featured collection
Out of the x Minbøk Collection
TESTIMONIALS
SUNIL, CREATIVE DIRECTOR OF THE SMALL MONSTERS
― Running a small design agency, I like to have my planner, my calendar, project notes and room to sketch, all in one spot. Minbøk is the only one I've found so far that can do all of that, and has the flexibility to adapt to how I want to work. I run the whole studio through my book now, I'd be lost without it.
MARIE, OWNER OF BOUCHE BÉE
― Minbøk is more than a notebook, it's a real organizational resource. We tame it in our own way, according to our needs and the rhythm of our projects. By using the same support thanks to its refills, we optimize the efficiency of our management. A place for everything, everything in its place!
CLAIRE, BLOGGER OF MINIMAL.PLAN
― For someone who is constantly on the move between cafes, libraries, and work spaces, the Minbøk notebook is a game changer. Of all the notebooks I've been using, it is definitely the one that best meets my needs as a freelancer. It has a professional look, hard cover for on-the-go notes, and versatility so that I can organize my notes once the day is over.
FAQ
The large refillable notebook is 156 x 219 mm (6.1 x 8.6 in / about half of a Letter-size paper) and weighs 290 grams (0.6 pound). The extra-large refillable notebook is 225 x 290 mm (9 x 11.5 in / about a Letter-size paper) and weighs 550 grams (1.2 pound).
For the best results, both sizes can hold a maximum of 100 pages (50 sheets). We decided to stick to 100 pages to keep a lightweight notebook that is easy to carry around.
Unfortunately, we don't have any puncher yet. We plan to release a Minbøk puncher in the future, but we can't say when exactly. You could use a regular round single-hole punch to make your personal content fit a Minbøk notebook. You would need to punch the holes at the same position as the Minbøk sheets while making sure to leave a little margin too. Then, cut a straight line in the middle of the hole (no spacing required for the stem, just a straight cut is ok).
The Minbøk notebook works the same as other discbound notebooks, but Minbøk's binding is engineered with a unique «U» shape so that the notebook can completely cover the binding and keep the sheets straight, giving the Minbøk notebook an elegant aesthetic shape — unlike other discbound notebooks.
Absolutely! The small rings should not interfere with your handwriting regardless of the hand that's dominant for you. If the rings annoy you, you can easily take the page out and then put it back.
The spacing is 7-mm for the lined layout and 5-mm for the dotted and grid layouts.

The weekly planner starts on a Monday. You can start it whenever you want. The front page is printed with the lined layout and the back with the weekly planner layout so you can plan your schedule while you jot down your to-do lists.
All notebooks and refills have been thoughtfully designed in Montréal and made responsibly in China.
The cover is made from PU (Polyurethane), which gives the notebook a really nice and soft texture. You can easily clean the cover with a damp cloth.