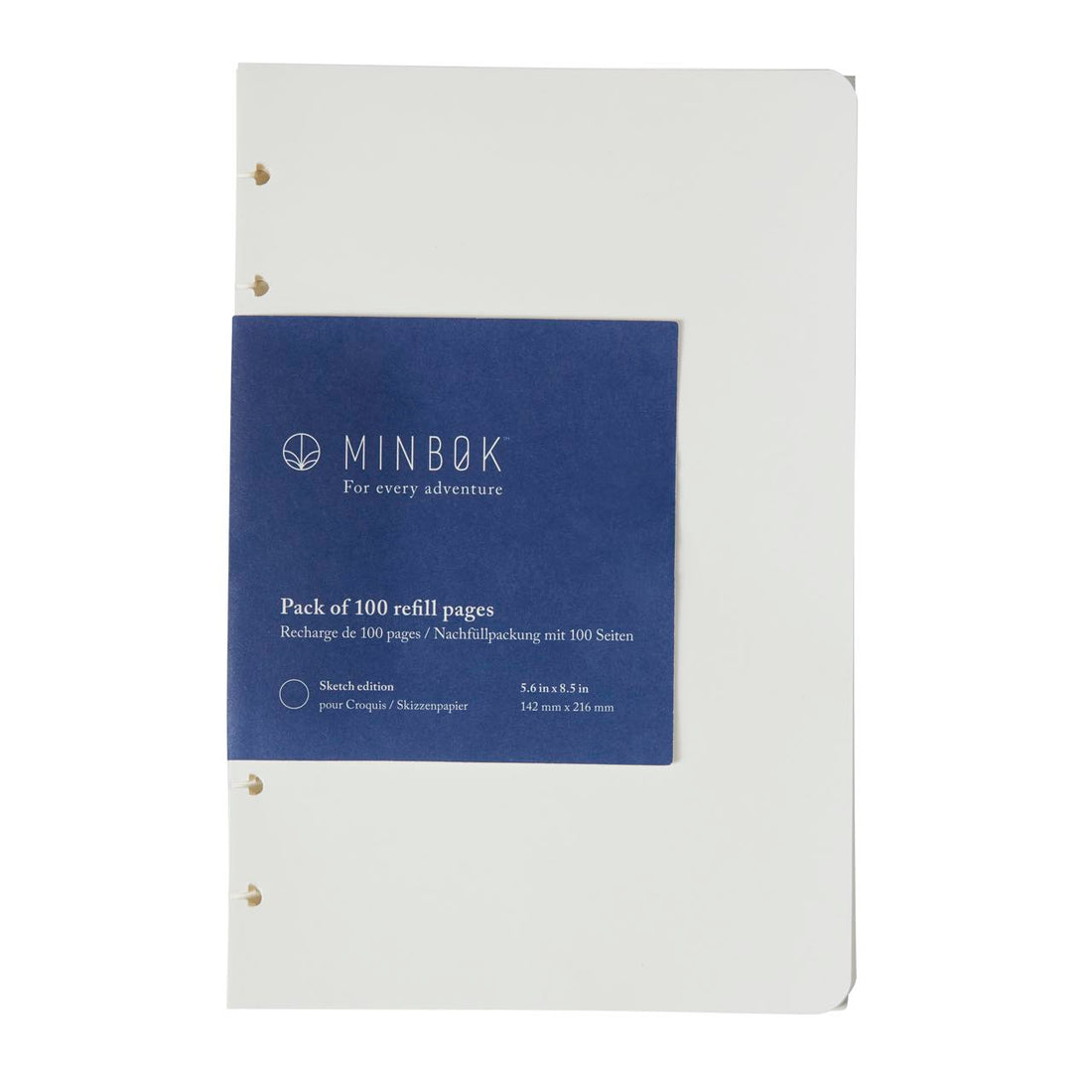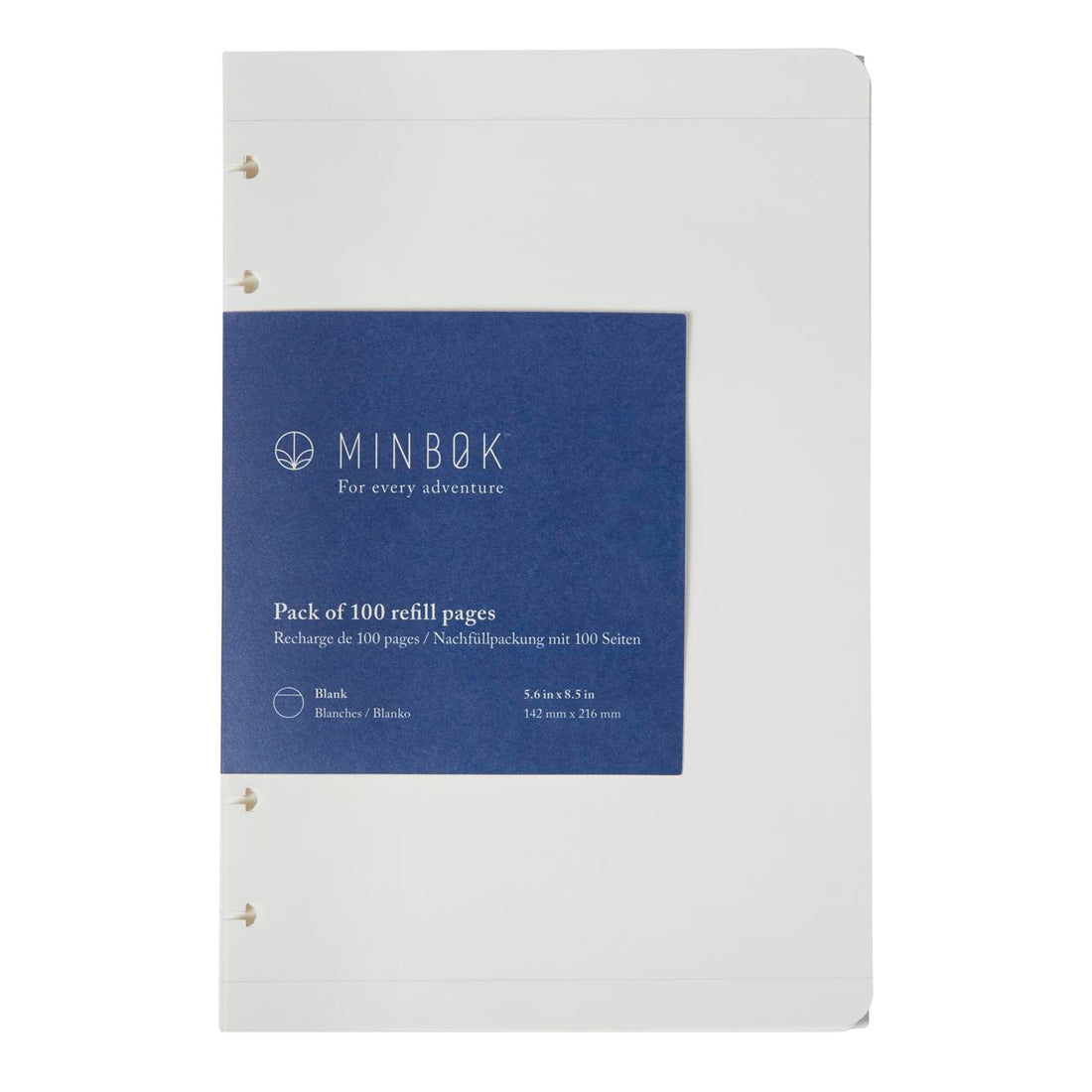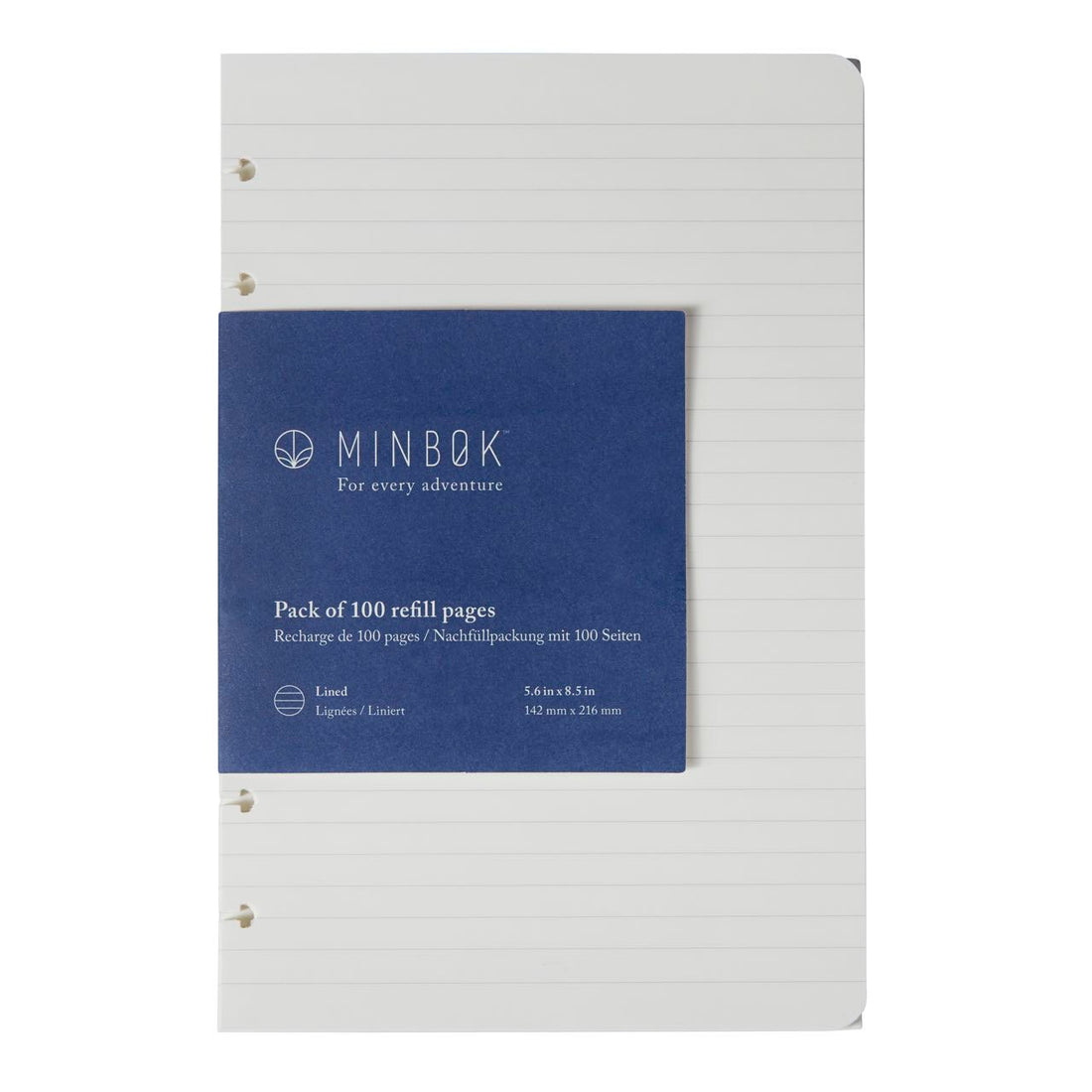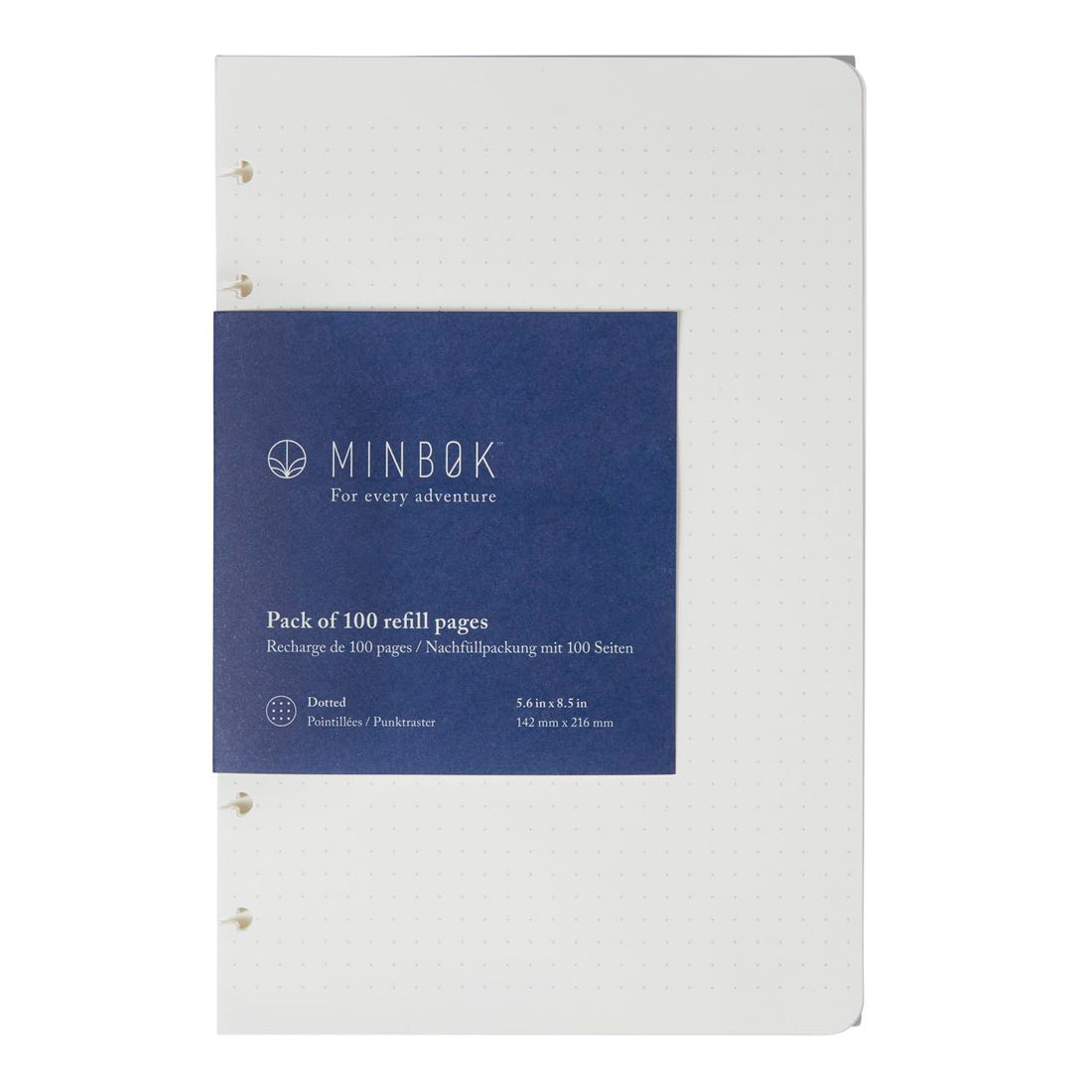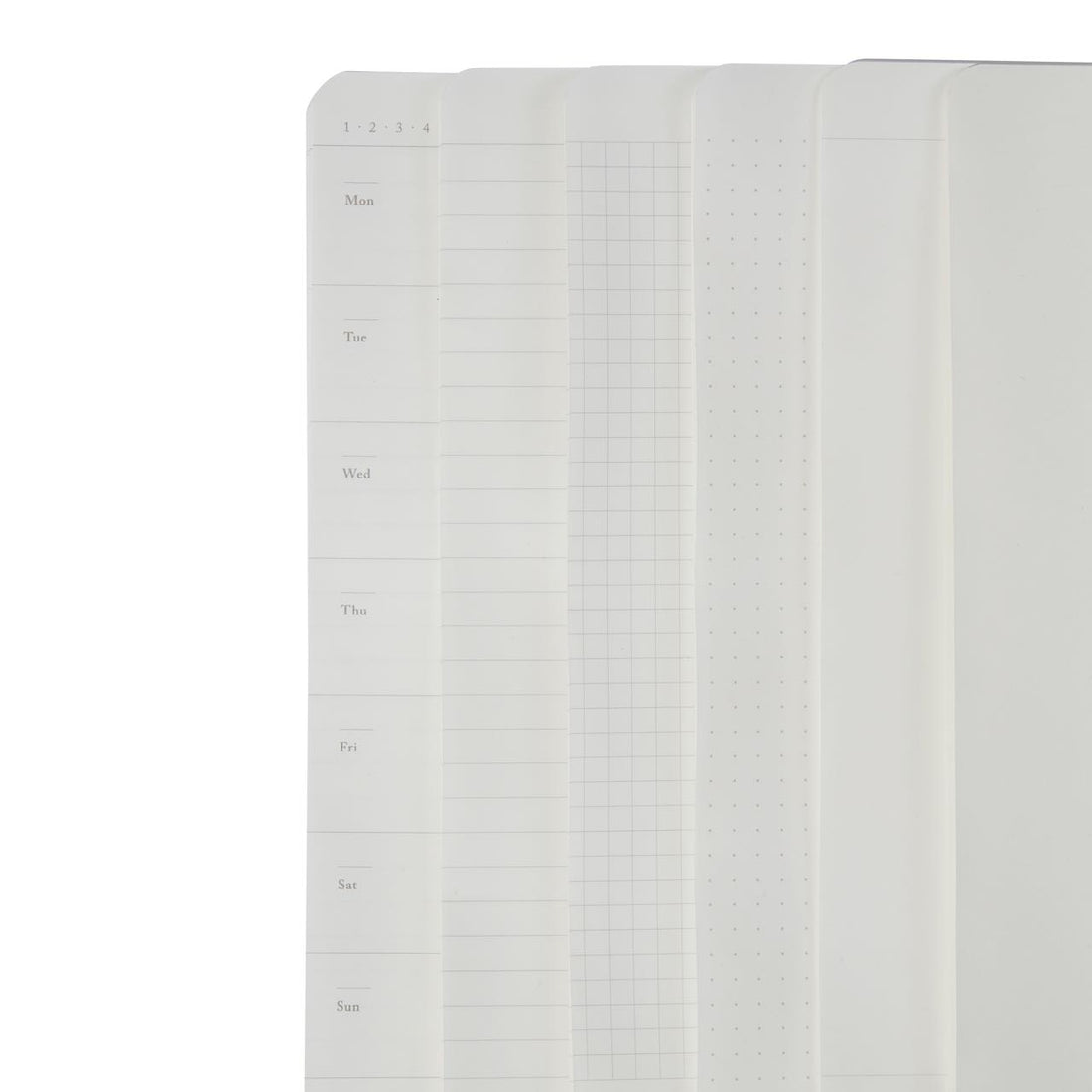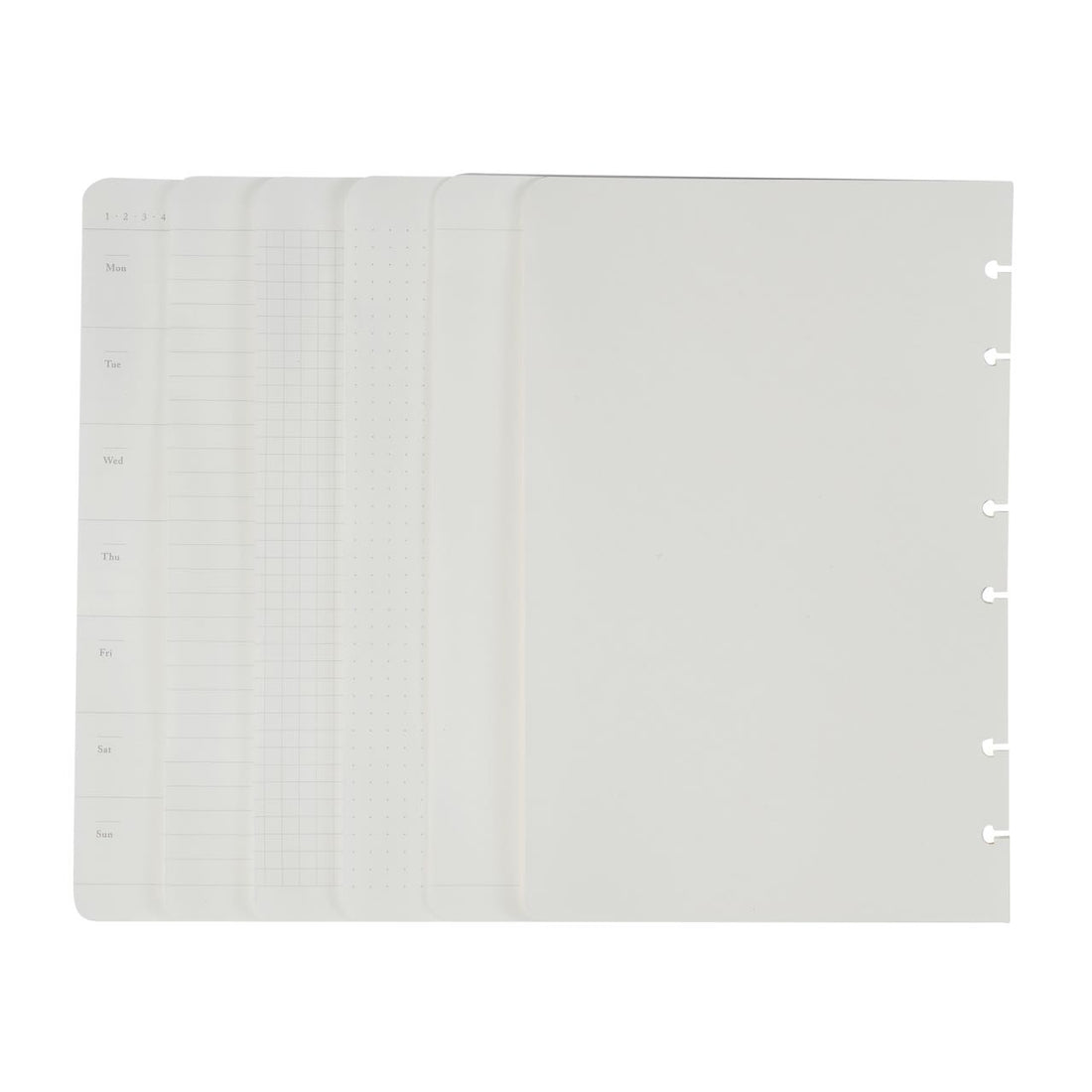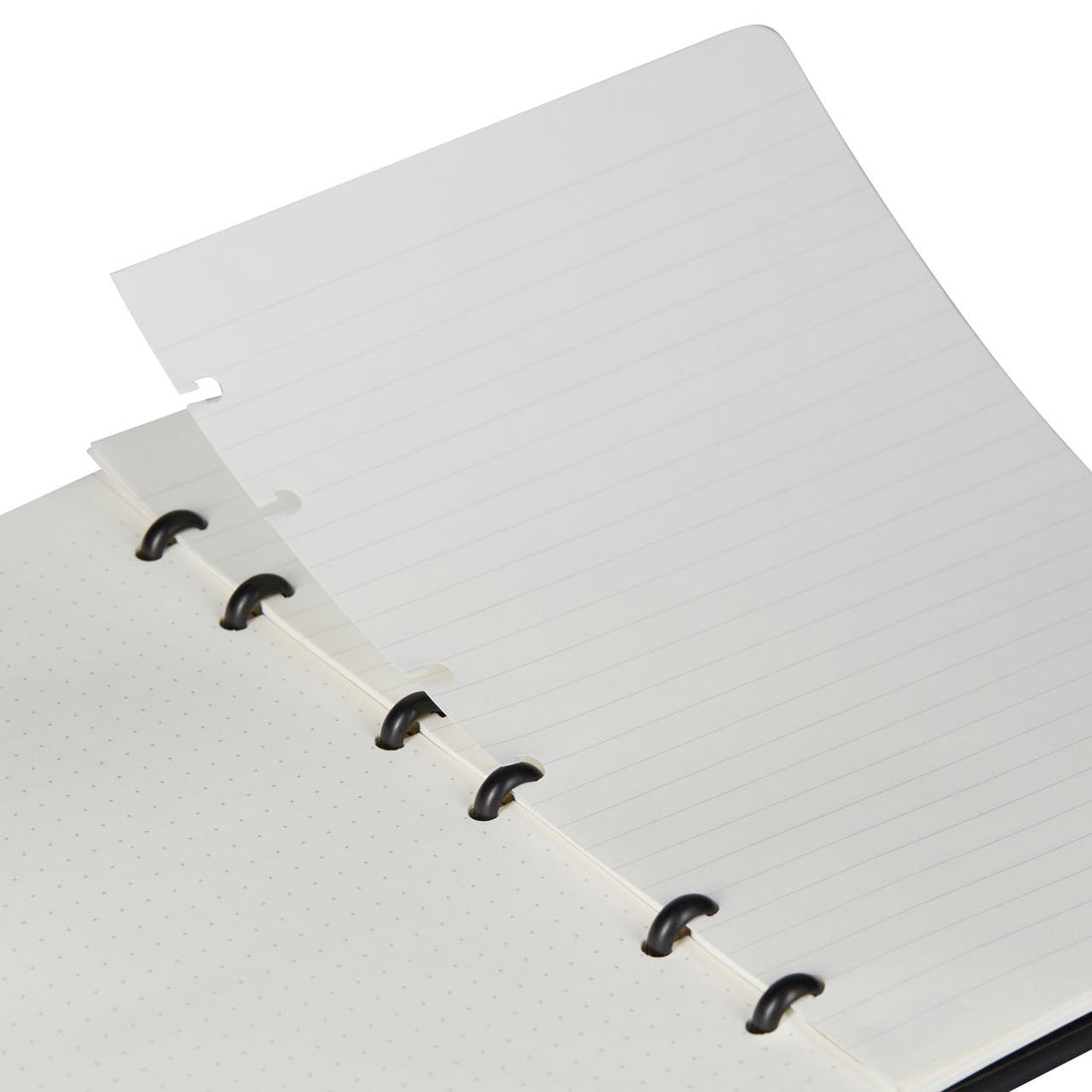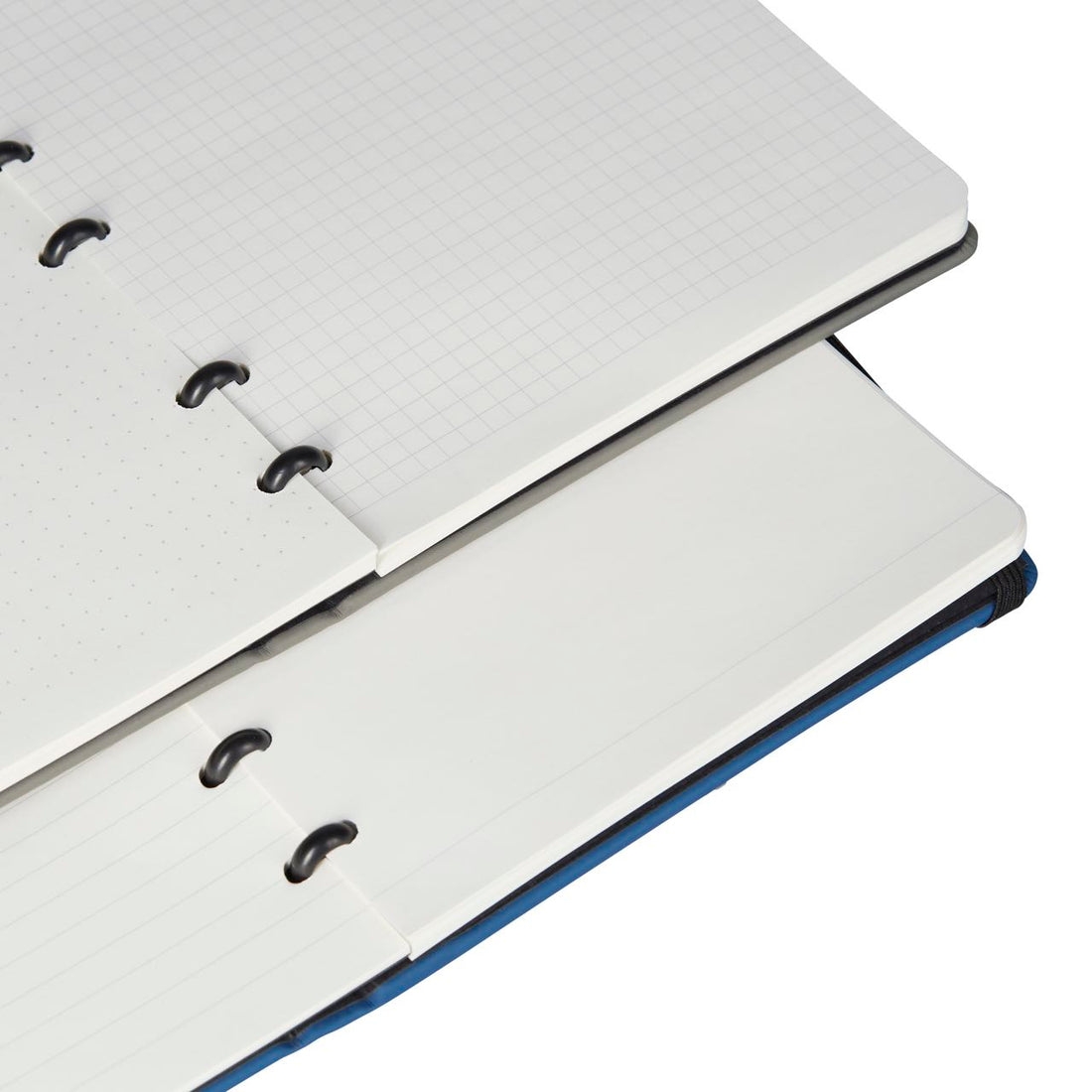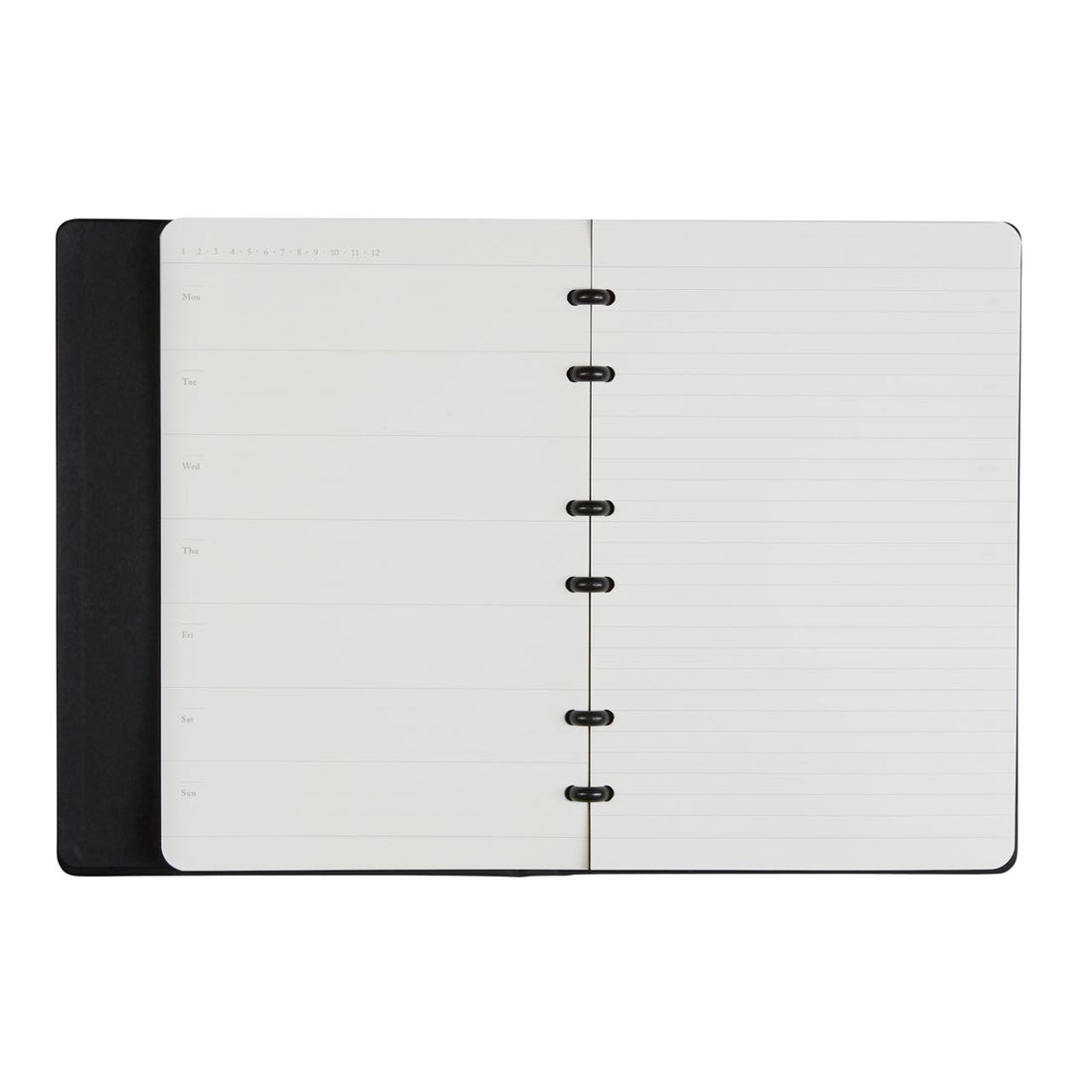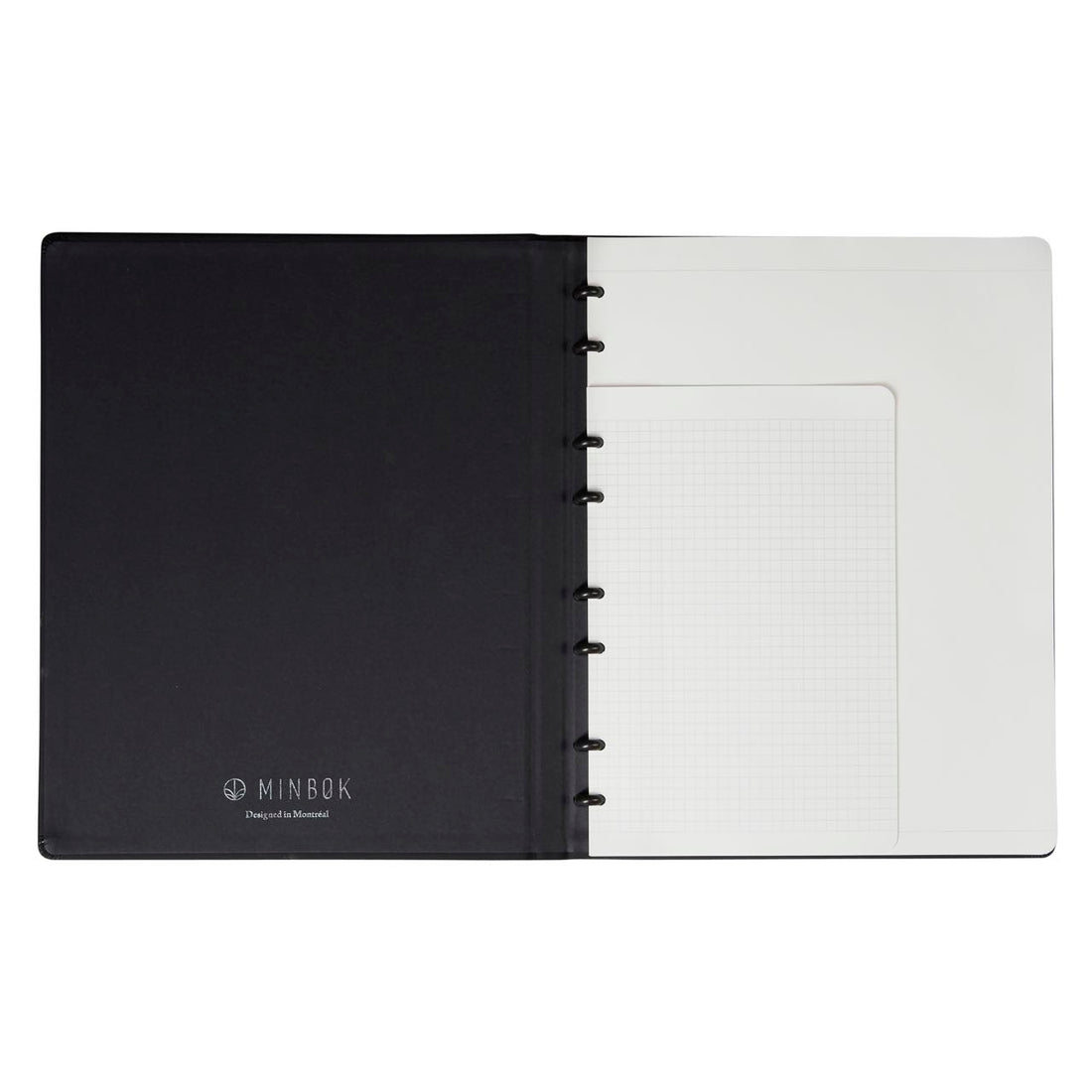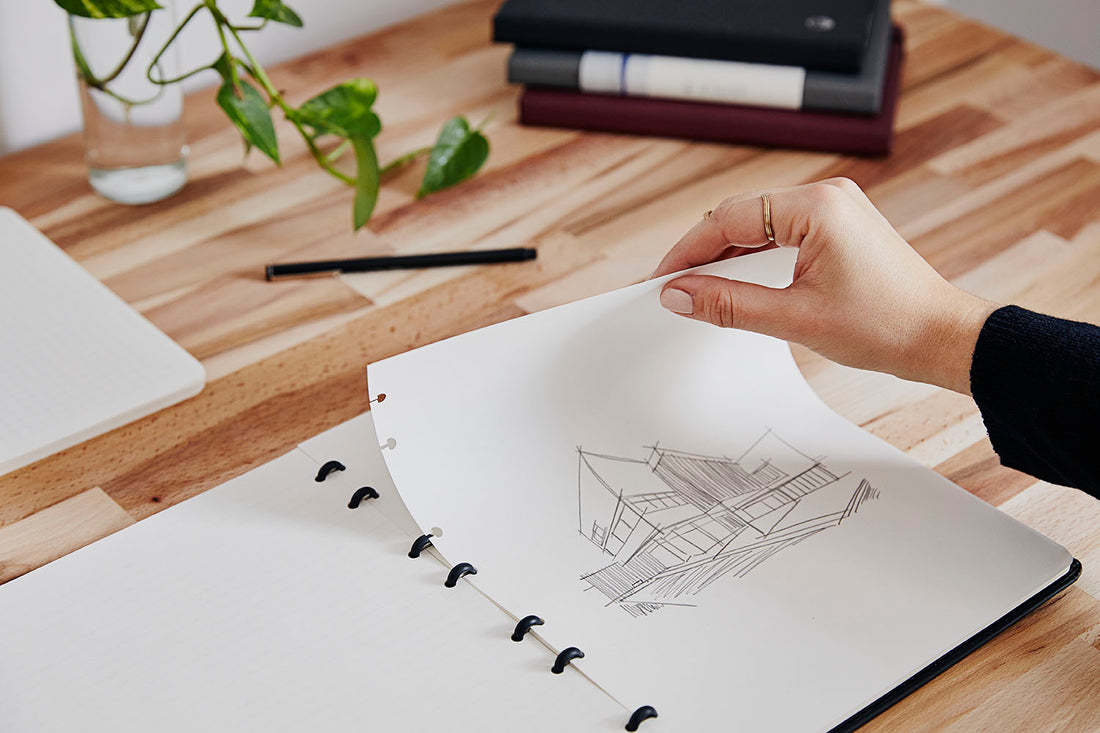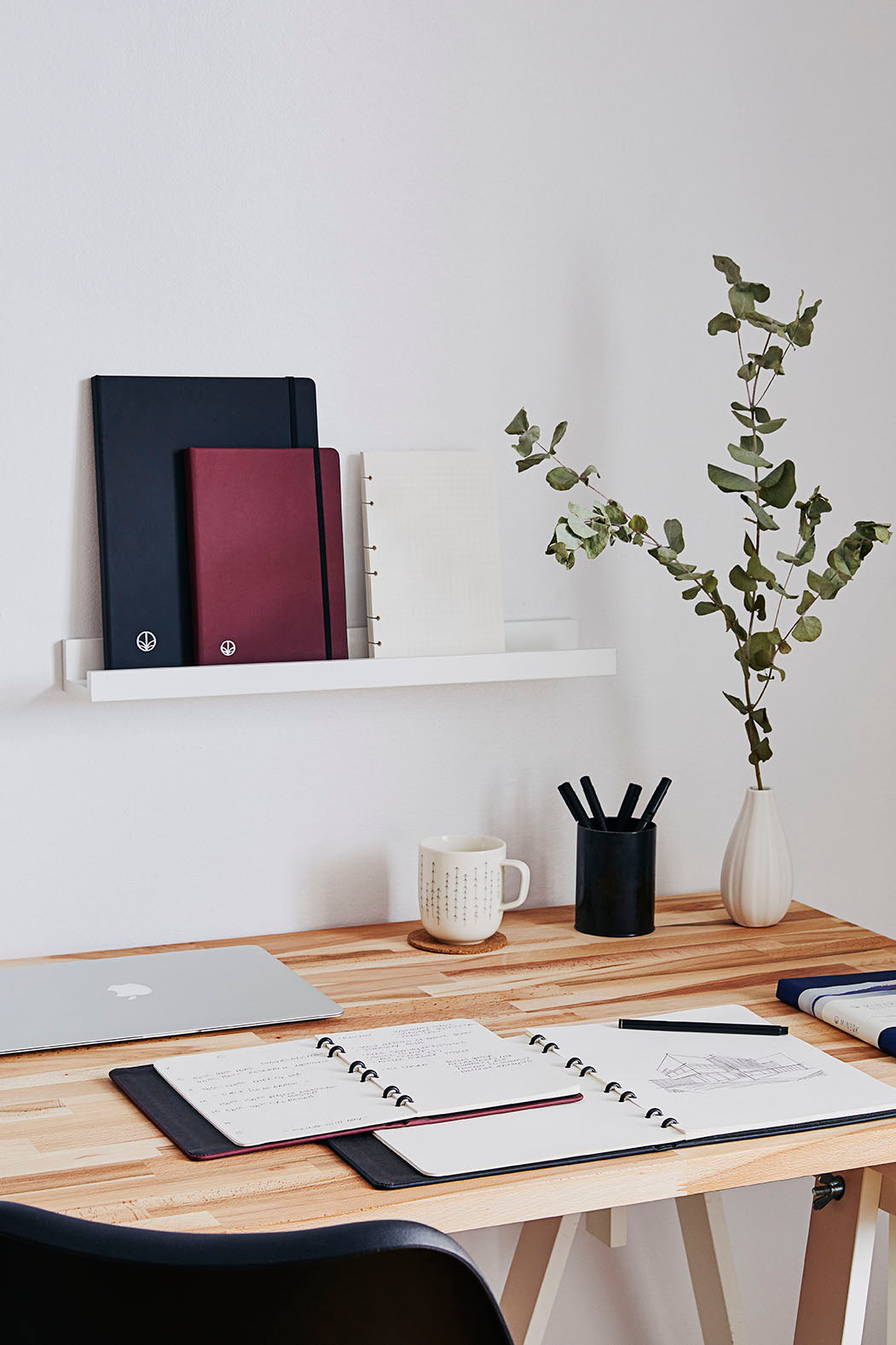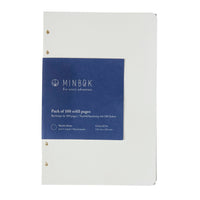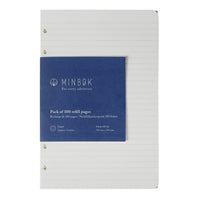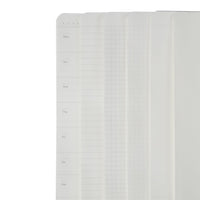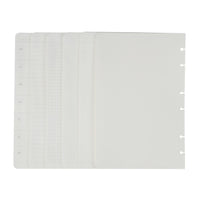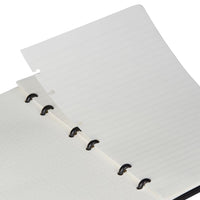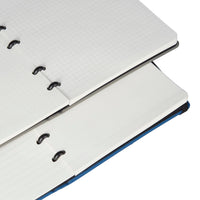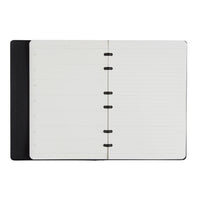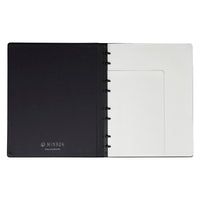 Minbøk Refill — Large Size
Description
Features and Specs
The notebook will help you:
Once your notebook is filled, you can simply refill it. Choose from six different layouts. The lined, blank, dotted, grid and weekly planner (undated) refills contain 100 pages of 80 gsm ivory paper. The sketch edition refill contains 100 pages of 100 gsm ivory paper.

Each layout matches one another to give you the ability to create endless combinations in the same notebook. Plan your schedule while jotting down your to-do lists; keep your projects organized while capturing your spur-of-the-moment ideas; or even sketch spontaneously without disorganizing your journal.
Minbøk comes in 2 sizes to maximize your creativity. Plus, refill pages from the large-sized Minbøk notebook also fit the extra-large notebook.

- Lined layout spacing: 7 mm
- Grid and dotted layout spacing: 5 mm
- Size: 142 x 216 mm (5.6 x 8.5 in)
- Get clear and tidy notes after you write them.
- Combine and reposition up to 6 different layouts to match your needs.
- Make real progress towards your action and work to be done.
- Clearly visualize your workload.
01.
Stay organized
Reorganize the content of your notebook: Keep your notes tidy and your projects on track.
02.
Foster your creativity
Don't ever fear ruining your notebook again, you can be as spontaneous as you want. Made a mistake? No problem! Just replace mistaken pages.
03.
Be eco-friendly
Once your notebook is filled, simply refill it! Your notebook is made to last; to be filled and refilled over and over.